Many home sellers believe they need to advertise a price that includes some "wiggle-room" and "we can always come down." WRONG! The pricing of a home normally determines whether a home will be sold relatively quickly, or sit…and sit…and sit. It doesn't matter that the seller has hired the best real estate agent in the market, or where and how often the property is advertised. Price is King.
Here is why the first price you put on your home should be the right price, as recommended by your listing agent:
• The majority of showings will occur during the first 30 days on the market. There are a lot of real estate agents currently working with home shoppers and they contact their customers right away when a new listing seems to fit their needs. So, if your house physically meets those needs, but your price is out of line, you won't be on their showing list.
• But you can drop the price after sixty days, right? You might see a little bump in showings, but the initial buzz is gone.
• Buyers are hesitant to "low-ball" your price. They've done their homework and know you are overpriced, but they don't want to insult you with a low offer, or get stuck overpaying.
• After a while, buyers will look at the listing as "stale," and wonder what is wrong with the house that it has been on the market so long.
• Those who do look at your overpriced home might also be looking at other homes at the same price, but with more features. They may compare to homes more fairly priced, and you'll be the homeowner who sold his neighbor's house.
• Most importantly, if you do find a buyer at your price, it will still need to appraise, especially if there will be financing through a lender.
So, what do you do to make sure your home is priced right, will get offers close to the list price, and won't sit on the market for an extended period of time? Find an experienced real estate agent familiar with your particular market, and who will provide you with valuable information. Normally, that information is in the form of a Comparative Market Analysis based on recent sales of similar properties within your market area and current market activity. If an agent suggests testing the market, pricing high now and coming down later, or leaving an excessive negotiating room…find another agent. Assuming the agent has presented acceptable information, your next step is to take advantage of the agent's research, expertise, and advice and work with that agent to get the right buyers in the door and to the closing table.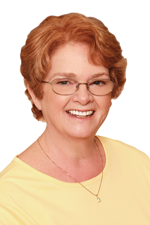 Rose Drye
(850) 899-1385