Chantel Burdette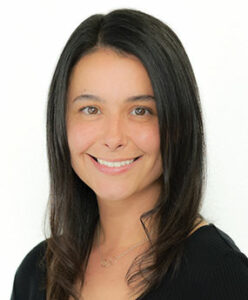 Chantel first visited the Forgotten Coast of Florida as an undergraduate research student in geology and fell in love with the coastal treasure that is Franklin County. Upon graduation, she accepted a position at the Florida Geological Survey in Tallahassee. After three rewarding years working there, she and her husband bought their first home on St. George Island, where they now live, work, and play.
Her first year on St. George Island was spent as a kayak guide and paddleboard instructor at Journeys of St. George Island. She had the opportunity to really get to know the environment and meet a lot of wonderful travelers and local islanders.
In 2015, Chantel began her real estate career on St. George Island and joined The Naumann Group when it opened its doors in 2016. She is a dedicated, organized, and hardworking realtor who is eager to assist others in achieving their goals in this exciting real estate market. Chantel is readily available for communication with buyers, sellers, and other agents to facilitate smooth real estate transactions. Most of all, she will do her best to make the experience a great one for her clients.
Social Media Accounts
Instagram: @forgottencoastrealestate
and @stgeorgeIslandfl
Facebook – ChantelBurdetteRealtor
Testimonials
"As the Realtor I selected to enlist to sell a house for me, Chantel was perfection! Her attention to the details of listing, advertising, showings, and her communications with me and with other Realtors was timely and on target. She is energetic and enthusiastic. Chantel works and works hard for her clients!" — S. Gillum
"Chantel is very professional and sincere. She worked tirelessly with us for a year to find our perfect beach house. She would jot down our questions then immediately start finding the answers. We have moved at least a dozen times, therefore, have been through this process with many agents. Chantel is a delight to work with and an outstanding realtor!" — The Sullivans
"What a pleasure it has been working with Chantel to sell our beach house on St. George Island, closed June 5, 2020! There were many challenges along the way, including a worldwide pandemic that resulted in the suspension of rentals on the Island, a situation that could easily have frightened many a nervous buyer. She was always available to us with sound advice and practical suggestions, as well as a detailed knowledge of the Island real estate market that was invaluable in readying the house for listing and working with potential buyers in uncertain times. She followed through and got things done, and it made a big difference having her on our team. And finally, she was always sensitive to the fact that our house was a family home for 40 years, and parting with it was bittersweet. Thank you again, Chantel, for your energy and expertise." —The Beman Family
"Chantel helped us find a beach home on St. George Island that we really love! She was very knowledgeable about the area and was able to understand our needs/wants, which resulted in us finding a home that had everything we wanted. She is very professional and was always available when we needed her assistance. If you are looking for a Realtor that has local knowledge and is a pleasure to work with…look no further!" — Steve and Cathy Kramek
Contact Chantel