Kara Landiss, ABR, GRI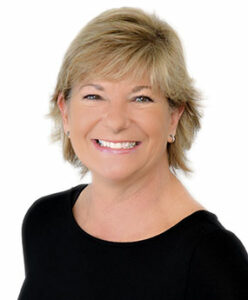 Kara has helped countless clients over 18 years selling real estate on St. George Island and the surrounding areas. Moving here in 2002 from Atlanta, Kara and her husband Bob were looking for a less hectic lifestyle. After a road trip along North Florida's "Forgotten Coast Highway," they realized the beauty of the area was like nothing they'd ever experienced, with little traffic and none of the view-blocking high-rise condos they'd seen in other parts of the western Panhandle. They knew then what Kara has helped so many others discover: this place on the planet was very special.
With a deep respect and appreciation for the natural beauty of the area, Kara embarked on her successful career in real estate, helping hundreds of people buy the beach home of their dreams.
The key to Kara's success in real estate is her unique ability to connect to her customers and their needs. This "high-touch" approach focuses on listening to her customers and partnering with them on a plan of action to find the perfect property. Kara also understands that buying a property in a vacation destination market is unlike the typical purchase of a land-locked property, and her ability to navigate these complex transactions is unmatched.
From that very first meeting, Kara is with her buyers through every step of the transaction; from showing them all that the area has to offer to the happy day of closing, she is by their side. And years later, when it's time to sell, those customers call Kara to help them find the right buyer for their beach home.
This is home for Kara, and she is actively involved in the community. She and her husband Bob are familiar faces and enthusiastic volunteers at most County Humane Society fundraisers. Kara has also served for more than 15 years on the board of directors of the famous Annual St. George Island Chili Cook-off, a yearly event to benefit the St. George Island Volunteer Fire Department.
It's important to Kara that her customers find the same happiness and relaxed lifestyle she has found on this beautiful barrier island. Her experience in helping customers buy and sell their island homes, combined with her approachable authenticity, has resulted in many of her customers becoming life-long friends and neighbors.
Independent website: www.BeachDreamsNow.com
Email: Kara@BeachDreamsNow.com
FB: https://www.facebook.com/karalandissSGI/
IG: sgikara
Contact Kara