Lacey Martina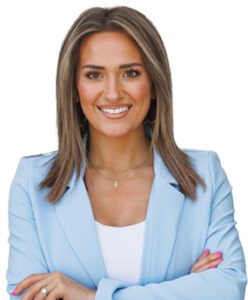 Visiting St. Gorge Island for years, Lacey moved from Alabama, to Apalachicola, as a successful entrepreneur who was looking to expand and grow her business. And what better place, than The Forgotten Coast, that so many love and dream to live!
After marrying an Apalachicola native, who's family has been in Apalachicola and on St. George Island for so many generations, Lacey quickly began to, not only, fall in love with the area, but really appreciate all the history behind what makes the Forgotten Coast so special.
In her free time, Lacey's favorite hobby is fishing the Apalachicola Bay and River, alongside her husband who is a successful, well established, Fly Fishing Guide. Her and her husband are familiar faces in the community, getting involved any chance they get. So much that, now the locals now call Lacey "one of their own!"
Lacey is a full time, dedicated, hardworking, Real Estate professional at The Naumann Group, working nearly 7 days a week to keep her clients informed and updated in every step of the transaction; from the very first initial meeting, to closing day! Lacey believes that when you hire her, you aren't just hiring a person, you are hiring a company, backed by a Group of professionals with over 100 years of experience! She eagerly works to bring her clients the BEST service, knowledge, and professional experience. Lacey understands that buying a property in a vacation market is unlike the typical purchase of a forever home; and her ability to navigate these transactions is exceptional!
Lacey studies the activity of the Real Estate market daily in St. George Island, Apalachicola, Cape San Blas, Port St. Joe, and Mexico Beach; always ready to answer any question and keep you up to date on market conditions!
IG: @ForgottenCoastHomes
Contact Lacey