When a buyer looks at your home they are looking for solutions. They want to believe that if they buy your home they will have more space, be better organized, and enjoy life more. Show them that they can – by meticulously preparing the home, and then "staging" the idea of space, organization, and enjoyment.
Display two wine glasses and a fine bottle of wine on the bar, nice soaps and fluffy towels in a basket next to the master bathtub, a gourmet cookbook open on the kitchen counter, and fresh herbs in containers on the kitchen windowsill. Don't forget to stage the outside – if you have a pool, keep the filter on during showings and toss in a beach ball, arrange a tray with a festive pitcher and glasses on the picnic table, add a hammock for relaxing, add new cushions to your porch furniture.
Feed the prospective buyers' dreams with these steps:
Repair: Have your home inspected by a reputable inspector, and complete all repairs. Don't let repairs become a re-negotiating tool after you are under contract.
Curb Appeal: Make your home look inviting from the outside. Painting the front door, and all exterior doors and trim can improve the look of your home. If further painting and repair are needed on the exterior, it will really enhance the marketability of your home. New doormats and attractive planters to frame your entryway can make the home look inviting.
Get rid of clutter: Be ruthless, remember, less is more. Rent a storage unit if you must, but streamline your belongings, and make the home and closets look spacious. Remove next season's clothes from the closets, as well as collectibles, photos, and all the stuff that piles up from day to day living. Organize everything from the kitchen to the garage.
Open up the floor plan: Remove furniture that makes rooms seem small – re-arrange furniture to show off the room's best qualities.
Freshen up the inside: Fresh paint is a great investment. Be conservative with color, check decorator magazines and find color themes that are currently being promoted by designers.
Add sparkle: Clean every surface in your home, and keep it clean during the selling process.
Update the look: New comforters, pillows, towels, and other accent pieces will give your home a fresh look.
Neaten and brighten the yard: Trim bushes and low limbs on trees, weed and mulch beds, and strategically add color with flowers in beds and planters.
Smell like a rose: Pay attention to how your home smells. Have curtains and rugs and carpets cleaned. If you smoke in the home, don't while you have it on the market. Do not cook cabbage, fish, and foods that leave a lingering strong smell (except baking!). Put air fresheners in all the closets. Open the windows and doors, turn the ceiling fans on high, and give your house a good airing out for 15 minutes the morning before a showing. When you close up, make it a practice to set your thermostat for maximum comfort for prospective buyers.
Keep it light: If your house is about to be shown, open all window treatments to let the light in, and turn on lights in all rooms including closets.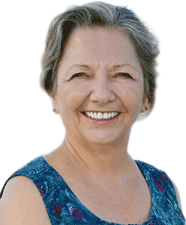 Catherine Korfanty, Realtor®
850-510-8009